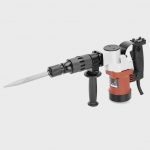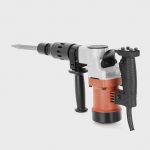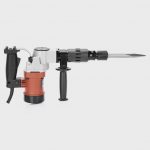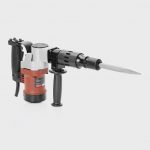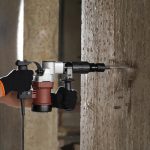 5 Kg Demolition Hammer
JK 5 Kg Demolition Hammer is a heavy duty machine that can be used for Drilling and demolition of concrete structures. The machine comes with an Impact rate of 2900 Impacts/minute which helps to break down various materials such as composite walls, concrete surfaces and tile flooring. This machine is a perfect combination of power and safety. It is ergonomically designed and has an international quality standard along with Class II insulation for safety. It comes with one pointed and one flat chisel in an easy to carry metal casing. Share :
Key Features
Shock Proof Class II Double Insulation.
Lock on switch for Finger Free Operation.
Key less easy to operate tool holder.
Hex socket screws for easy serviceability.
Specifications