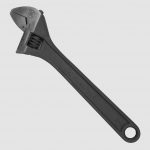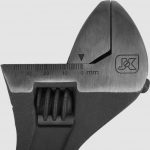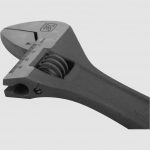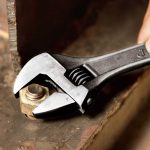 Adjustable Wrench
It is a premium quality product from JK Super Drive. It is made up of high grade steel. It comes with the phosphate finish, which prevents it from rusting. It is used to adjust or loosen nuts and bolts with the hexagonal heads. It is a multipurpose tool and its movable jaw adjusts on any size of bolt and nut. It is mostly used in automobile workshops and garages, as this one tool can be used for all bolts and nuts. One can use it for DIY applications like small repairs at home. It comes with strong jaws and comfortable handle grip for fatigueless operation. It conforms to IS : 6149-1984. Share :
Download PDF
Key Features
Strong & robust jaw grip for tightening & loosening square as well as hexagonal nuts & bolts
Heavy duty wide handle for stronger hold during the operation
Accurate laser marked measurement scale lasts long.
Sturdy knurling screw for long listing performance.
Specifications