HSS Centre Drills
JK Centre Drill is an end cutting tool, having two flutes grooved on its both ends for making the guiding holes on the work piece to guide the drill. Centre drills are manufactured in two types; Type A- for Centre holes without protecting chamfers & Type B- for Centre holes with protecting chamfers. This drill is having point angle of 120 Degree. These drills are designed and manufactured as per IS 6708-1977/6709-1977/DIN 333/ BS 328 standards.
Available in: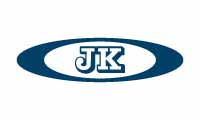 Share :
Download PDF
Key Features
Manufactured with premium quality HSS Steel
Drills are heat treated with advanced heat treatment technology giving it consistent quality
Drills are produced on advance CNC machines which deliver accurate and consistent geometry.
Specifications